In october and november, we worked on the camper, I painted the camper, first with some pastel colours, but I didn't like the colours, so I painted the cupboards all white, and the kitchen blue.
Roy made a new sink in the bathroom and tried to fix a leakage in the bathroom, which is still there, after all the work, we can't figure out where the water comes from, but it's still there. He made the new sink from the old compression vessel from our home which we renewed just a few weeks before. After searching on the internet for a small sink, I saw the vessel and thought, this is it! So Roy turned it into a sink. I just realised that, I haven't made a photo of the finished bathroom. I wil add this later on. But the simple bathroom has something luxurious now, with the wooden floor and wooden sink!
On the picture below you can see the old bathroomwall, with a totally rotten back, behind the aluminium. Roy has put in concreteplex and made a new wooden floor, made from old French terrace chairs, which I found 10 years ago in a garden in an empty house in Rotterdam city centre.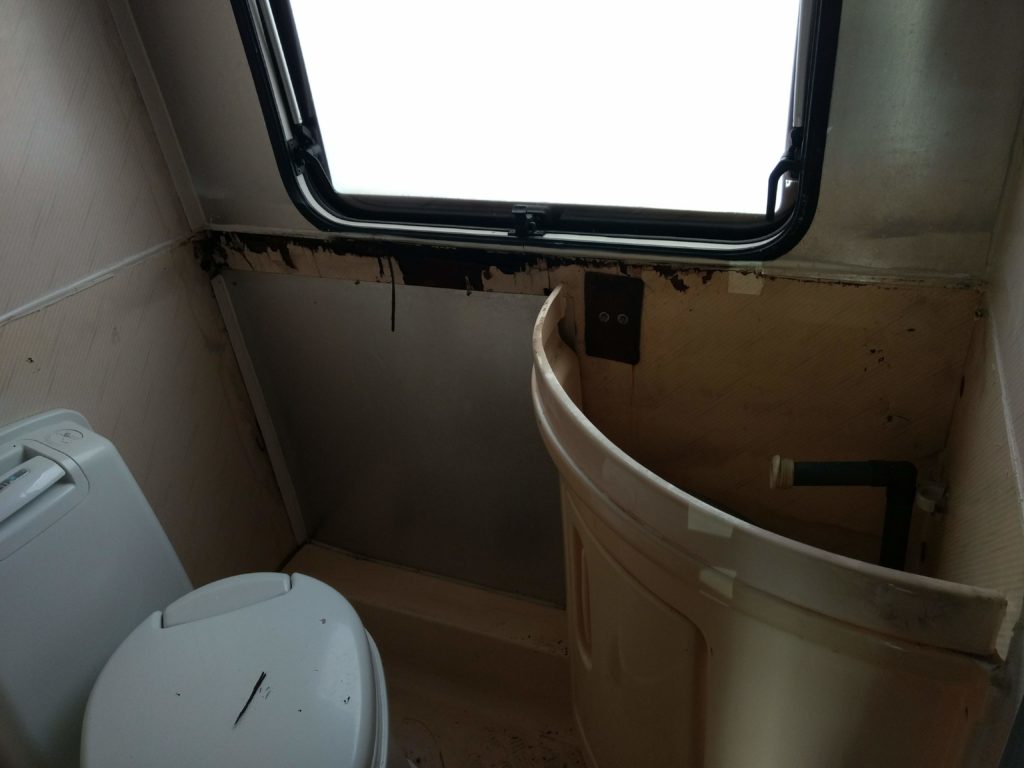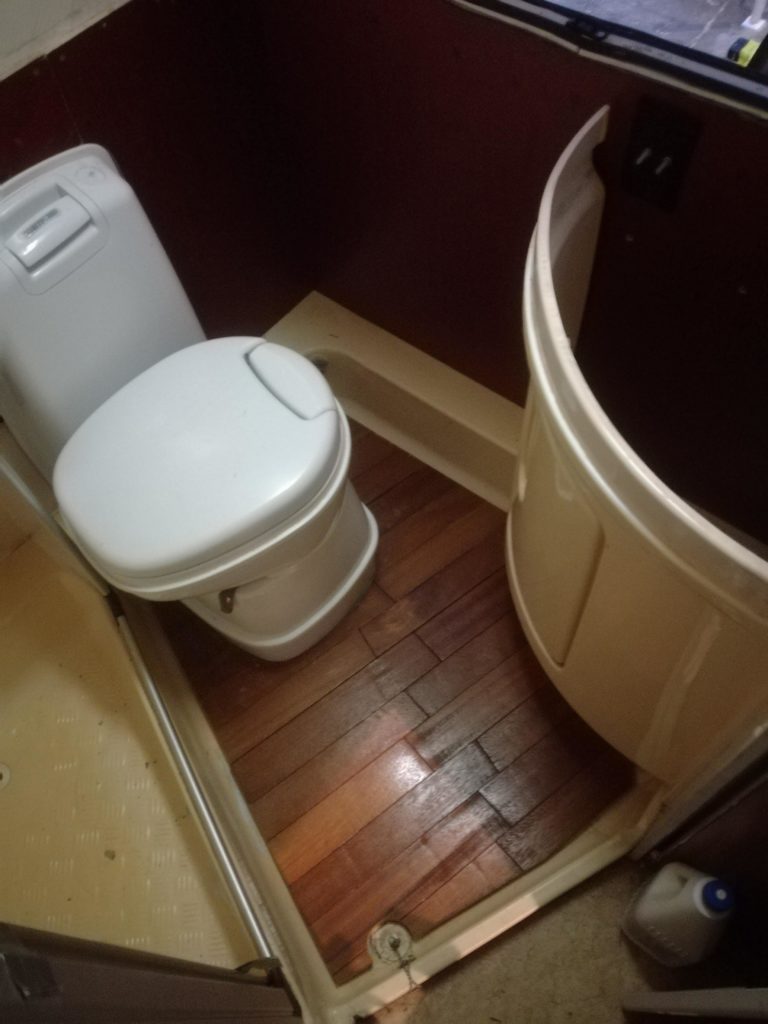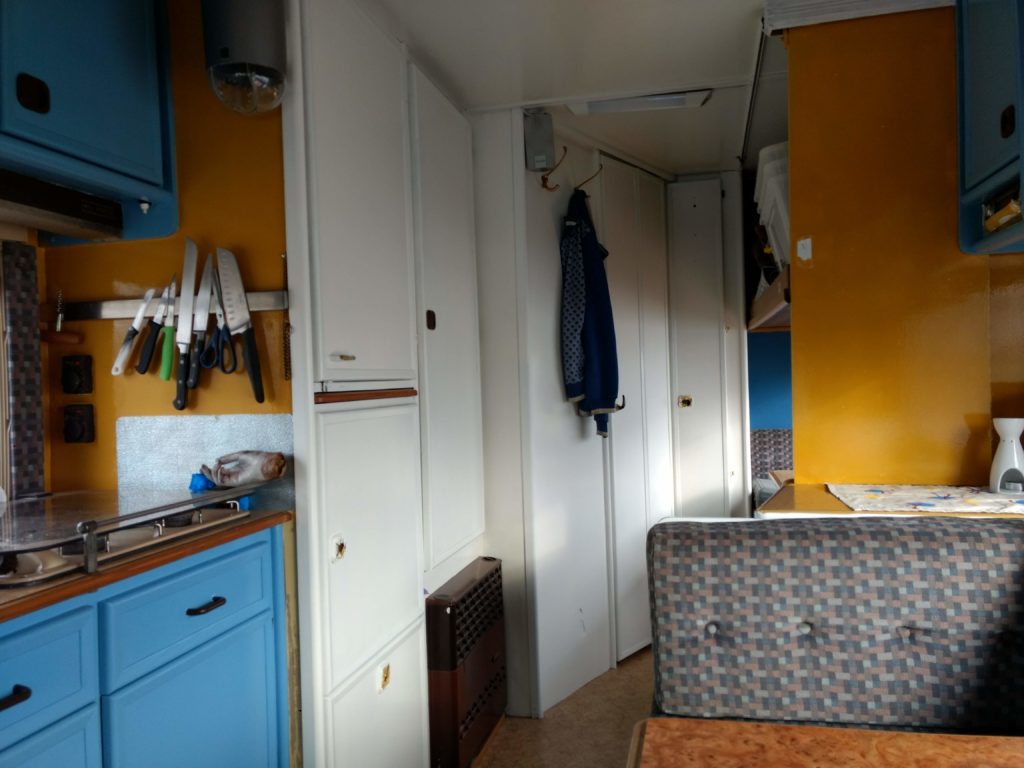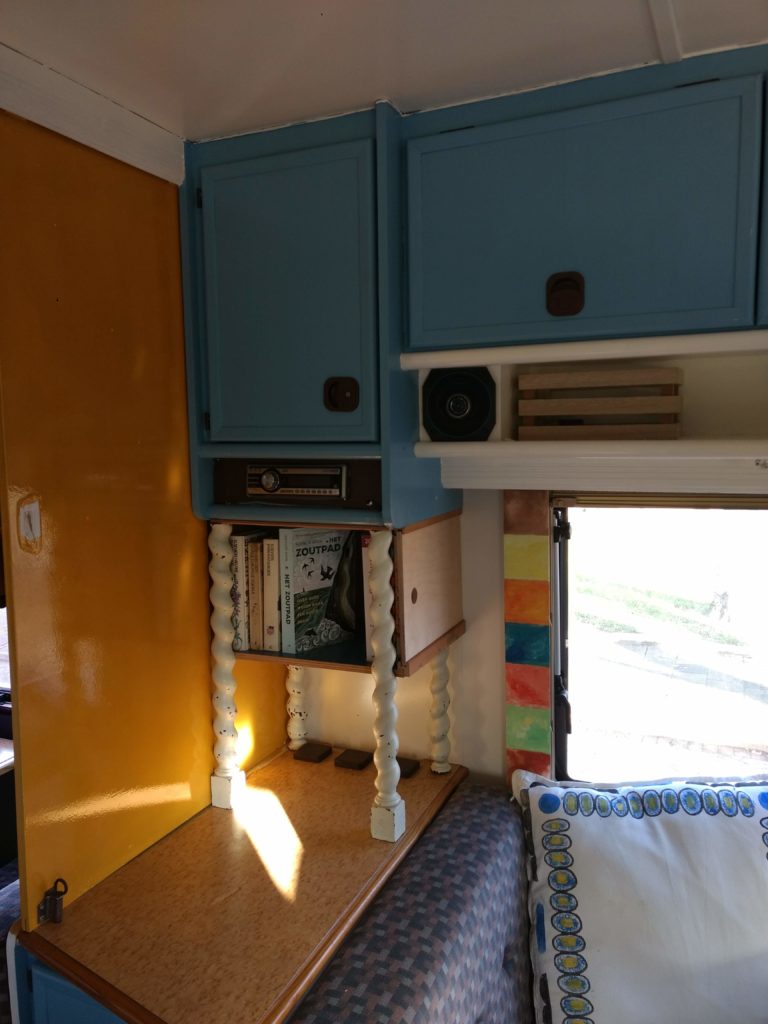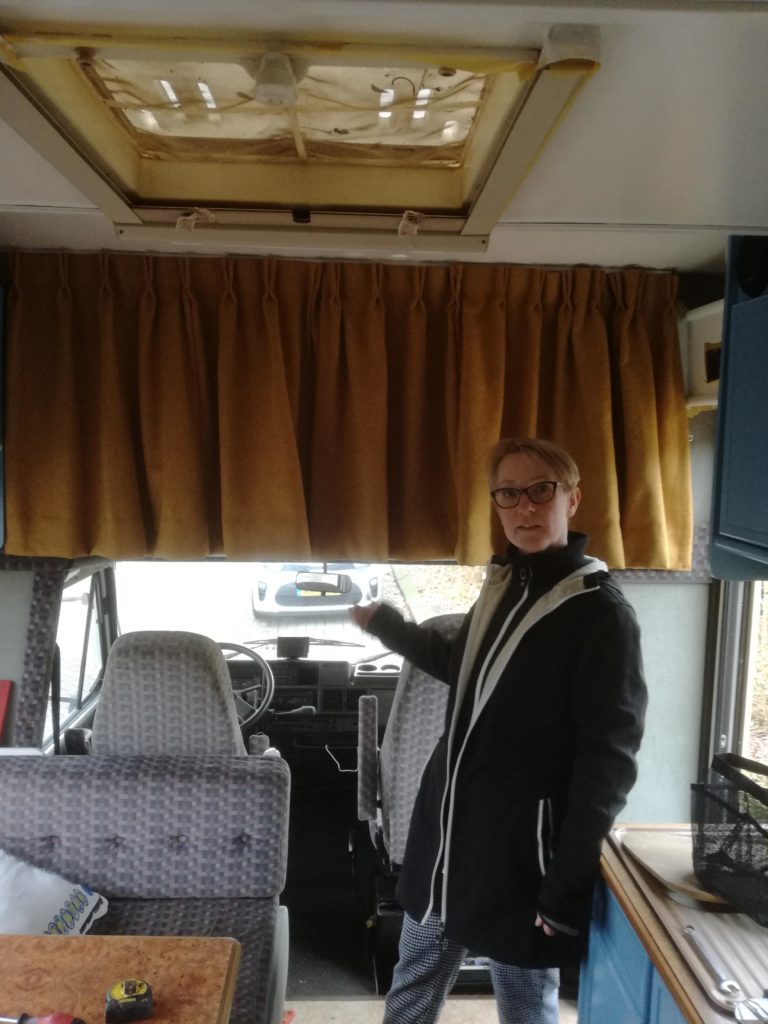 Everything nice and neat in white,blue and yellow. Roy made a pretty little bookshelf and I painted the curtain gliders.